18 Books That You Should Be Reading with Your Book Club
Give us books, friends, and food (in that order) and we'll be happy. Put them all together and that's our idea of a good time, tbh. It's also a book club!
Interested in starting a book club? We got you. Need some questions to kick things off? We got you, part two. Want to join one that's already formed? We got you part three: there are plenty of YA book clubs out there, including our very own Why Not YA? in partnership with Belletrist, as well as Barnes & Noble's recently launched YA Book Club.
Want even more options? Book clubs can also be found on Goodreads via the "Groups" tab under "Community." (We might recommend "Addicted to YA," because, well, we are addicted.)
Basically? We just really love book clubs. Whether in person or online, they're the perfect place to read great books with great book nerds, and dive deep dive into stories that really make you think. Need some recommendations? These contemporary stories are a fantastic place to start. Grab some friends, choose a book, and get started on your book club today.
18 Contemporary YA Books
THAT MAKE PERFECT BOOK CLUB PICKS
1. A Very Large Expanse of Sea by Tahereh Mafi
We love this standalone by the brilliant author of the Shatter Me series. A little historical, a little contemporary (throwback fiction, anyone?), this book will make you think about how much has changed—and how much has not—in the last 18 years.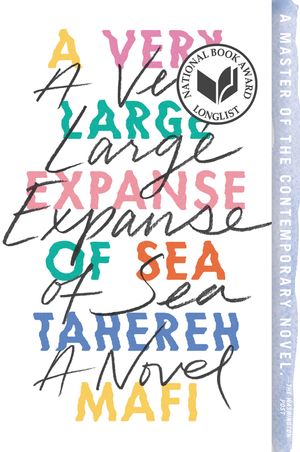 It's 2002, a year after 9/11. It's an extremely turbulent time politically, but especially so for someone like Shirin, a sixteen-year-old Muslim girl who's tired of being stereotyped.
Shirin is never surprised by how horrible people can be. She's tired of the rude stares, the degrading comments—even the physical violence—she endures as a result of her race, her religion, and the hijab she wears every day. So she's built up protective walls and refuses to let anyone close enough to hurt her. Instead, she drowns her frustrations in music and spends her afternoons break-dancing with her brother.
But then she meets Ocean James. He's the first person in forever who really seems to want to get to know Shirin. It terrifies her—they seem to come from two irreconcilable worlds—and Shirin has had her guard up for so long that she's not sure she'll ever be able to let it down.
2. Far from the Tree by Robin Benway
This story gives all the feels always. Shed some tears with your book club as you chat about what it means to be a family.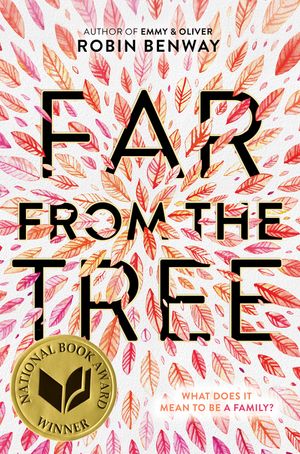 Being the middle child has its ups and downs.
But for Grace, an only child who was adopted at birth, discovering that she is a middle child is a different ride altogether. After putting her own baby up for adoption, she goes looking for her biological family, including—
Maya, her loudmouthed younger bio sister, who has a lot to say about their newfound family ties. Having grown up the snarky brunette in a house full of chipper redheads, she's quick to search for traces of herself among these not-quite-strangers. And when her adopted family's long-buried problems begin to explode to the surface, Maya can't help but wonder where exactly it is that she belongs.
And Joaquin, their stoic older bio brother, who has no interest in bonding over their shared biological mother. After seventeen years in the foster care system, he's learned that there are no heroes, and secrets and fears are best kept close to the vest, where they can't hurt anyone but him.
3. The Hate U Give by Angie Thomas
Y'all already know how much we love this one, and we think your book club will too!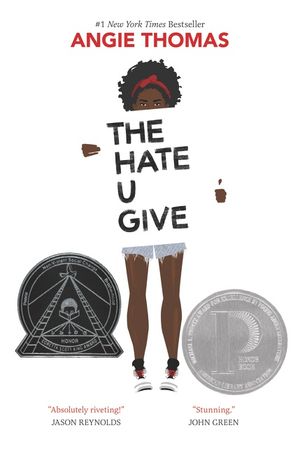 Sixteen-year-old Starr Carter moves between two worlds: the poor neighborhood where she lives and the fancy suburban prep school she attends. The uneasy balance between these worlds is shattered when Starr witnesses the fatal shooting of her childhood best friend Khalil at the hands of a police officer. Khalil was unarmed.
Soon afterward, his death is a national headline. Some are calling him a thug, maybe even a drug dealer and a gangbanger. Protesters are taking to the streets in Khalil's name. Some cops and the local drug lord try to intimidate Starr and her family. What everyone wants to know is: what really went down that night? And the only person alive who can answer that is Starr.
But what Starr does—or does not—say could upend her community. It could also endanger her life.
4. Internment by Samira Ahmed
Revolution? Hope? A terrifyingly timely topic? Internment is thoughtful, well-written, and utterly addictive.
Rebellions are built on hope.
Set in a horrifying near-future United States, seventeen-year-old Layla Amin and her parents are forced into an internment camp for Muslim American citizens.
With the help of newly made friends also trapped within the internment camp, her boyfriend on the outside, and an unexpected alliance, Layla begins a journey to fight for freedom, leading a revolution against the internment camp's Director and his guards.
5. Pride by Ibi Zoboi
A remarkable book about love, race, and gentrification. This contemporary Pride & Prejudice retelling is a must-read.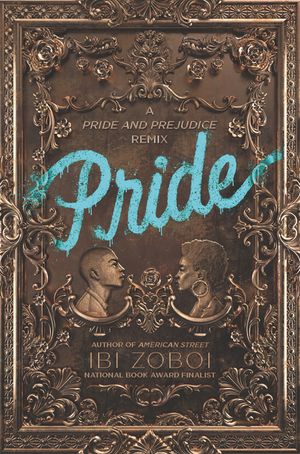 Zuri Benitez has pride. Brooklyn pride, family pride, and pride in her Afro-Latino roots. But pride might not be enough to save her rapidly gentrifying neighborhood from becoming unrecognizable.
When the wealthy Darcy family moves in across the street, Zuri wants nothing to do with their two teenage sons, even as her older sister, Janae, starts to fall for the charming Ainsley. She especially can't stand the judgmental and arrogant Darius. Yet as Zuri and Darius are forced to find common ground, their initial dislike shifts into an unexpected understanding.
But with four wild sisters pulling her in different directions, cute boy Warren vying for her attention, and college applications hovering on the horizon, Zuri fights to find her place in Bushwick's changing landscape, or lose it all.
6. The Library of Lost Things by Laura Taylor Namey
Romance? Bookstores? We laughed and cried our way through this one.
From the moment she first learned to read, literary genius Darcy Wells has spent most of her time living in the worlds of her books. There, she can avoid the crushing reality of her mother's hoarding and pretend her life is simply ordinary. But when a new property manager becomes more active in the upkeep of their apartment complex, the only home Darcy has ever known outside of her books suddenly hangs in the balance.
While Darcy is struggling to survive beneath the weight of her mother's compulsive shopping, Asher Fleet, a former teen pilot with an unexpectedly shattered future, walks into the bookstore where she works…and straight into her heart. For the first time in her life, Darcy can't seem to find the right words. Fairy tales are one thing, but real love makes her want to hide inside her carefully constructed ink-and-paper bomb shelter.
Still, after spending her whole life keeping people out, something about Asher makes Darcy want to open up. But securing her own happily-ever-after will mean she'll need to stop hiding and start living her own truth—even if it's messy.
7. Permanent Record by Mary H.K. Choi
A book as stunning as its cover (omg), we really love this latest from Mary H.K. Choi.
On paper, college dropout Pablo Rind doesn't have a whole lot going for him. His graveyard shift at a twenty-four-hour deli in Brooklyn is a struggle. Plus, he's up to his eyeballs in credit card debt. Never mind the state of his student loans.
Pop juggernaut Leanna Smart has enough social media followers to populate whole continents. The brand is unstoppable. She graduated from child stardom to become an international icon and her adult life is a queasy blur of private planes, step-and-repeats, aspirational hotel rooms, and strangers screaming for her just to notice them.
When Leanna and Pablo meet at 5:00 a.m. at the bodega in the dead of winter it's absurd to think they'd be A Thing. But as they discover who they are, who they want to be, and how to defy the deafening expectations of everyone else, Lee and Pab turn to each other. Which, of course, is when things get properly complicated.
8. Saints and Misfits by S.K. Ali
Who is a saint and who is a monster? This standalone addresses the idea that good and evil isn't always black and white.
There are three kinds of people in my world:
Saints, those special people moving the world forward. Sometimes you glaze over them. Or, at least, I do. They're in your face so much, you can't see them, like how you can't see your nose.
Misfits, people who don't belong. Like me—the way I don't fit into Dad's brand-new family or in the leftover one composed of Mom and my older brother, Mama's-Boy-Muhammad.
Also, there's Jeremy and me. Misfits. Because although, alliteratively speaking, Janna and Jeremy sound good together, we don't go together. Same planet, different worlds. But sometimes worlds collide and beautiful things happen, right?
Monsters. Well, monsters wearing saint masks, like in Flannery O'Connor's stories.
Like the monster at my mosque. People think he's holy, untouchable, but nobody has seen under the mask. Except me.
9. With the Fire on High by Elizabeth Acevedo
Elizabeth does it again with this GORGEOUS book about teenage motherhood, family, and ultimately learning how to be yourself.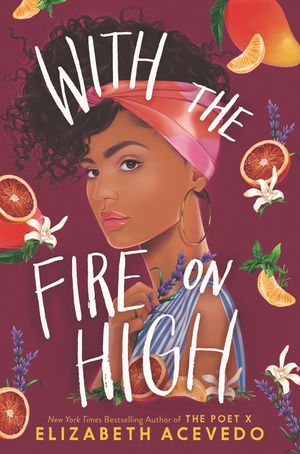 Ever since she got pregnant freshman year, Emoni Santiago's life has been about making the tough decisions—doing what has to be done for her daughter and her abuela. The one place she can let all that go is in the kitchen, where she adds a little something magical to everything she cooks, turning her food into straight-up goodness.
Even though she dreams of working as a chef after she graduates, Emoni knows that it's not worth her time to pursue the impossible. Yet despite the rules she thinks she has to play by, once Emoni starts cooking, her only choice is to let her talent break free.
10. Dear Martin by Nic Stone
Nic Stone's gripping debut is a conversation-starter if we've ever found one.
Justyce McAllister is a good kid, an honor student, and always there to help a friend—but none of that matters to the police officer who just put him in handcuffs. Despite leaving his rough neighborhood behind, he can't escape the scorn of his former peers or the ridicule of his new classmates.
Justyce looks to the teachings of Dr. Martin Luther King Jr. for answers. But do they hold up anymore? He starts a journal to Dr. King to find out.
Then comes the day Justyce goes driving with his best friend, Manny, windows rolled down, music turned up—way up, sparking the fury of a white off-duty cop beside them. Words fly. Shots are fired. Justyce and Manny are caught in the crosshairs. In the media fallout, it's Justyce who is under attack.
11. Fresh Ink: An Anthology edited by Lamar Giles
How about switching things up and reading a contemporary anthology? From short stories to graphics to a one-act play, your book club will love the variety, honestly.
In partnership with We Need Diverse Books, thirteen of the most recognizable, diverse authors come together in this remarkable YA anthology featuring ten short stories, a graphic short story, and a one-act play from Walter Dean Myers never before in-print.
Careful—you are holding fresh ink. And not hot-off-the-press, still-drying-in-your-hands ink. Instead, you are holding twelve stories with endings that are still being written—whose next chapters are up to you.
Because these stories are meant to be read. And shared.
Thirteen of the most accomplished YA authors deliver a label-defying anthology that includes ten short stories, a graphic novel, and a one-act play. This collection will inspire you to break conventions, bend the rules, and color outside the lines. All you need is fresh ink.
12. Pulp by Robin Talley
Switching between 1955 and 2017, pulp fiction—the medium, not the movie—comes to life in this book about love & identity.
In 1955, eighteen-year-old Janet Jones keeps the love she shares with her best friend Marie a secret. It's not easy being gay in Washington, DC, in the age of McCarthyism, but when she discovers a series of books about women falling in love with other women, it awakens something in Janet. As she juggles a romance she must keep hidden and a newfound ambition to write and publish her own story, she risks exposing herself—and Marie—to a danger all too real.
Sixty-two years later, Abby Zimet can't stop thinking about her senior project and its subject—classic 1950s lesbian pulp fiction. Between the pages of her favorite book, the stresses of Abby's own life are lost to the fictional hopes, desires and tragedies of the characters she's reading about. She feels especially connected to one author, a woman who wrote under the pseudonym "Marian Love," and becomes determined to track her down and discover her true identity.
13. American Panda by Gloria Chao
Another book that explores how things aren't always so black and white, and another that is sure to kickstart a great conversation.
At seventeen, Mei should be in high school, but skipping fourth grade was part of her parents' master plan. Now a freshman at MIT, she is on track to fulfill the rest of this predetermined future: become a doctor, marry a preapproved Taiwanese Ivy Leaguer, produce a litter of babies.
With everything her parents have sacrificed to make her cushy life a reality, Mei can't bring herself to tell them the truth—that she (1) hates germs, (2) falls asleep in biology lectures, and (3) has a crush on her classmate Darren Takahashi, who is decidedly not Taiwanese.
But when Mei reconnects with her brother, Xing, who is estranged from the family for dating the wrong woman, Mei starts to wonder if all the secrets are truly worth it. Can she find a way to be herself, whoever that is, before her web of lies unravels?
14. Watch Us Rise by Renée Watson, Ellen Hagan
This powerful book is Julie Murphy approved… need we say more?
Jasmine and Chelsea are best friends on a mission–they're sick of the way women are treated even at their progressive NYC high school, so they decide to start a Women's Rights Club. They post their work online–poems, essays, videos of Chelsea performing her poetry, and Jasmine's response to the racial microaggressions she experiences–and soon they go viral. But with such positive support, the club is also targeted by trolls. When things escalate in real life, the principal shuts the club down. Not willing to be silenced, Jasmine and Chelsea will risk everything for their voices–and those of other young women–to be heard.
These two dynamic, creative young women stand up and speak out in a novel that features their compelling art and poetry along with powerful personal journeys that will inspire readers and budding poets, feminists, and activists.
15. Tyler Johnson Was Here by Jay Coles
A stunning gut-punch of a book we really couldn't look away from. The perfect addition to any YA book club!
Twins Marvin and Tyler couldn't be more different. Where Marvin is reserved, Tyler is charismatic. Where Marvin is consumed by grief for his absent father, Tyler is carefree. And where Marvin is careful, Tyler is daring. But despite their differences, and despite the poverty and trauma that threatens to pull them apart, the brothers are close.
Then, one fateful night, Tyler decides to go to a party, and Marvin tags along, hoping to keep an eye on his brother. But what starts out as harmless fun soon descends into a night of chaos that ends in a police raid. And the next day, Tyler is missing.
As his mother falls apart and his brother becomes known only as a hashtag, Marvin will learn what justice and freedom really mean in an unfair world.
16. Orpheus Girl by Brynne Rebele-Henry
Orpheus Girl takes place in the early 2000s, but its emotion feels raw still today.
In her debut novel, award-winning poet Brynne Rebele-Henry re-imagines the Orpheus myth as a love story between two teenage girls who are sent to conversion therapy after being caught together in an intimate moment.
Abandoned by a single mother she never knew, 16-year-old Raya—obsessed with ancient myths—lives with her grandmother in a small conservative Texas town. For years Raya has fought to hide her feelings for her best friend and true love, Sarah. When the two are outed, they are sent to Friendly Saviors: a re-education camp meant to "fix" them and make them heterosexual. Upon arrival, Raya vows to assume the role of Orpheus, to return to the world of the living with her love—and after she, Sarah, and the other teen residents are subjected to abusive and brutal "treatments" by the staff, Raya only becomes more determined to escape.
17. I'm Not Dying with You Tonight by Kimberly Jones, Gilly Segal
Angie Thomas calls this one "an absolute page turner," and your book club is sure to agree.
Lena and Campbell aren't friends.
Lena has her killer style, her awesome boyfriend, and a plan. She knows she's going to make it big. Campbell, on the other hand, is just trying to keep her head down and get through the year at her new school.
When both girls attend the Friday-night football game, what neither expects is for everything to descend into sudden mass chaos. Chaos born from violence and hate. Chaos that unexpectedly throws them together.
They aren't friends. They hardly understand the other's point of view. But none of that matters when the city is up in flames, and they only have each other to rely on if they're going to survive the night.
18. Color Me In by Natasha Diaz
Who is Nevaeh Levitz? Chat about this and more as you read this *epic* book about race, identity, and family.
Growing up in an affluent suburb of New York City, sixteen-year-old Nevaeh Levitz never thought much about her biracial roots. When her Black mom and Jewish dad split up, she relocates to her mom's family home in Harlem and is forced to confront her identity for the first time.
Nevaeh wants to get to know her extended family, but one of her cousins can't stand that Nevaeh, who inadvertently passes as white, is too privileged, pampered, and selfish to relate to the injustices they face on a daily basis as African Americans. In the midst of attempting to blend their families, Nevaeh's dad decides that she should have a belated bat mitzvah instead of a sweet sixteen, which guarantees social humiliation at her posh private school. Even with the push and pull of her two cultures, Nevaeh does what she's always done when life gets complicated: she stays silent.
It's only when Nevaeh stumbles upon a secret from her mom's past, finds herself falling in love, and sees firsthand the prejudice her family faces that she begins to realize she has a voice. And she has choices. Will she continue to let circumstances dictate her path? Or will she find power in herself and decide once and for all who and where she is meant to be?
---
Which book are you picking for your book club? Let us know in the comments below!